Specials
WHS-J032




Western Style Wedding Gown
US$379.99
US$304.00
20% OFF
../More
| | |
| --- | --- |
| ORDER | DISCOUNT |
| | 5% |
| | 10% |
| | 15% |



Chinese Clothing, Asian Dress and Hanfu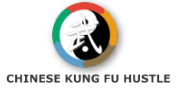 www.ChineseKungFuHustle.com
Kung Fu Clothing and Shoes, Tai Chi and Wing Chun Uniforms, Shaolin Outfits, Wudang Taoist Robes, Wushu Costumes, Martial Arts DVD
Contact Us
If you've forgotten your password, please enter your e-mail address here and we will issue you a new password by e-mail. You may then log in your account and change it to your desired password at My Account.
We run online business only and do not hold any shop anywhere.
Sorry, we do not have one to send to our customers for the time being. As we update our products and prices from time to time, a print catalog will soon be outdated.
Yes, you can pay us by funding your PayPal account with money from your bank account using Electronic Funds Transfer.
We also accept Wire Transfer, Letter of Credit, Money Order and manual Credit Card process. If you want to use any of these offline payment methods in placing your order, please inform us in advance and we will manually activate this OPM payment feature for your account.



Wire Transfer


Please remit your payment to:
Account Holder: Mandarin Touch Collections Limited
Account Number:
Bank Name:
Bank Address:
Swift Address:


Note:

The customer shall be responsible for the bank remittance charges. Please timely inform us the payment details for us to check your remittance.



Letter of Credit


Should your order amount exceeds US$5,000, you may issue us an 100% irrevocable L/C at sight.



Money Order


Please issue and send as below:
Payee: Mandarin Touch Collections Limited
Address: Unit 328 Metro Centre I, 32 Lam Hing Street, Kowloon Bay, Kowloon, Hong Kong


Note:

As postal money order is not redeemable in Hong Kong, please send money order issued by bank only.



Credit Card


Please complete this form and send us by post, fax or as a graphic attachment at Message Center
We are an online shop and we ship to virtually all major countries in the world with most of our buyers come from USA, Canada, UK, Spain, Netherlands, Germany, Sweden, France, Australia, Japan, etc.
Click here for more FAQs

Time of Hong Kong: Sunday, December 10, 2023 10:55 am (GMT+8)

<!/TABLE>